What comes to mind when thinking of Ireland? To most, it's rolling green hills, blue skies, sandy beaches, castles, and just all sorts of green things. In this post, we'll be exploring Ireland for a week, taking you through the highlights of this tiny country.
We'll start with a very basic itinerary, and then explain all the places we show in the itinerary below, with the best things to do there and the hotels.
(And thanks to globeguide.ca for some great advice on Ireland.)
Basic Itinerary
Day 1: Arrive in Dublin and explore
Day 2: Dublin
Day 3: Drive to either Connemara or Galway, whatever you prefer
Day 4: Connemara or Galway
Day 5: Visit the Cliffs of Moher, Bunratty Castle, and the Burren Rocks.
Day 6: Killarney National Park
Day 7: The Rock of Cashel-Limerick- back to Dublin
Now taking a closer look at the places we saw on this itinerary…
Dublin, Connemara, Galway, Cliffs of Moher, Bunratty Castle, Burren Rocks, Killarney National Park, The Rock of Cashel, and Limerick.
(With hotels and best things to do only for the actual cities.)
Dublin
Dublin, the capital of Ireland, is usually the starting and ending points of most trips to Ireland. In Dublin, you'll see unique architecture (especially bridges), old buildings, narrow streets with little cafes, and great museums.
Best Things To Do In Dublin:
Where to Stay in Dublin:
Budget: Holiday Inn Express Dublin City Center- Modern hotel with cafe and in a great location in the city center.
Mid Range: Clontarf Castle Hotel– This famous, 4 star hotel, built into a 10th century castle is definitely one of the best hotels in Dublin. It has a great location and a restaurant.
Luxury: The Westin Dublin– 5 star hotel with clean, stylish rooms, an atrium lounge, and a high-quality restaurant.
Connemara
Connemara is definitely more known for its coastline than anything else. It faces to Atlantic, and is full of seaside coves, cliffs, and bays. It also has some famous properties and manors, and contains lots of mountains as well. This place is far from the crowds, so if you're seeking peace and quiet on your trip, Connemara is the place to go.
Best Things to do in Connemara:
Kylemore Abbey and Victorian Walled Garden– A large estate built by a wealthy businessman. This is a great place to relax in the huge garden, and look at the reflections in the clear lake beside it.
There isn't much else to do; the purpose of coming here is to relax and just look at the amazing views.
Where to Stay in Connemara:
I'm only going to list one for this, because it's probably the one you should visit, hands down: Ballynahinch Castle. This hotel, known as one of the most luxurious in all of Ireland is surely the best hotel in Connemara. It's built out of a castle, like most famous hotels in Ireland, and its location is right on a beautiful river. If you visit, this'll probably be one of your favorite hotels ever.
Galway
Galway is a pretty famous city in Ireland, and most people know at least a little about it. It's known for its Irish Folk Music, lively main square, views to the sea, and medieval buildings. If you prefer cities, this is a great alternative to Connemara.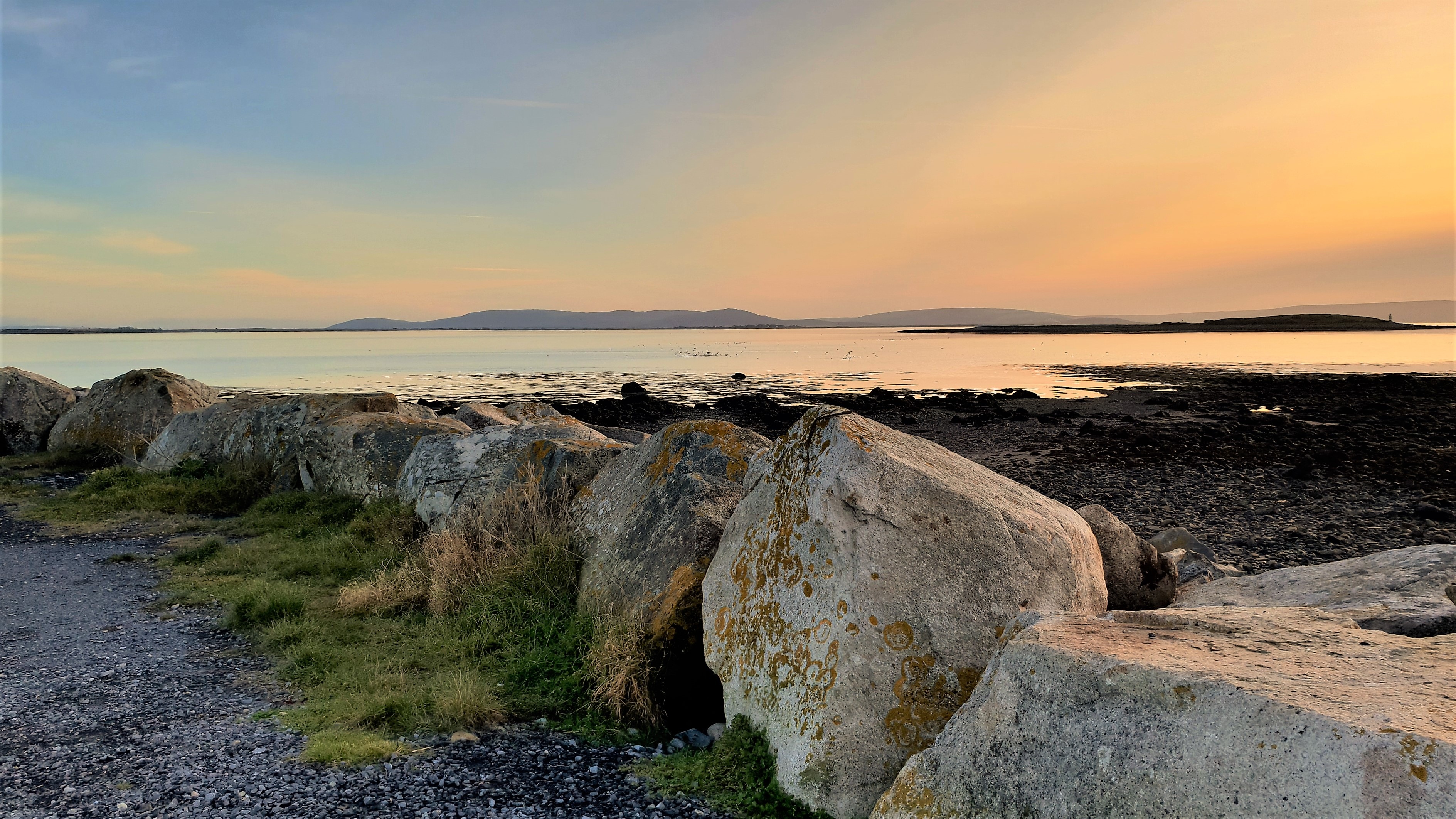 Best Things to do In Galway:
Where to Stay In Galway:
Budget: Galway City Hostel– Clean, comfortable, budget hotel with a great location in the center of Galway.
Mid-Range: Park House Hotel– 4 star hotel with a great location, restaurant, and rooms.
Luxury: The Hardiman– Great, upscale hotel in a Victorian property with a spa, tearoom, and awesome dining.
The Cliffs of Moher, probably the most famous place to visit in Ireland, are breathtaking cliffs on the sea. A lot of folklore also surronds the Cliffs of Moher. For example, there's a story about an unusual rock at the southern point who fell in love with an Irish hero.
Bunratty Castle is a castle (of course) built in 1425. Today, it shows how people lived in the 15th-16th centuries. There are dozens of rooms to explore as well as a folk park that shows what an Irish town looked like long ago. There's even an option to try out a medieval feast. This is definitely one of the best places in Ireland to learn about it's history, but this time, you can actually be part of it.
The Burren Rocks, are a geoligical feautre in Ireland, showing some fossils, limestone, and shale.
There isn't much to say about this place, but check out the link above for more information.
Killarney National Park, the first national park in Ireland, is definitely a must visit. It's famous for its waterfalls, greenery, and hikes, to name a few. All the views here are stunning, and this is a great place to relax and take some photos.
This place is full of a mix of mystery and charm. It is a fortress from the Middle Ages, and one of the most famous, still standing medieval buildings in Ireland.
It has haunting graveyards, but beautiful views as well, so you can see why it's creepy but amazing at the same time.
Limerick
The home of the Limerick poem, Ireland's 3rd largest city, and founded by the Vikings in 812. For some reason, a lot of tourists skip out on this city, but its fun feel and great sights are something that you should definitely see.
Best Things to do In Limerick:
Where to Stay In Limerick:
Budget: Limerick City Hotel– Casual, clean hotel with an eatery.
Mid Range: Dunraven Arms Hotel– 4 star hotel, pet friendly hotel with fine dining, a spa, great breakfast, and comfortable rooms.
Luxury: Dromoland Castle Hotel– 5 star, top rated hotel with stylish rooms, a golf course, a spa, fine dining, and it has a great location.
To review the itinerary, we started in Dublin, then visited either Connemara or Galway, and then saw the Cliffs of Moher, the Bunratty Castle, and the Burren Rocks, and next saw Killarney National Park and The Rock of Cashel, then ended our trip in Limerick.
Did you enjoy this itinerary? Comment below if you have any feedback or recommendations for a future post. Thanks for reading!
Follow us on Instagram @voyage_the_wrld
…or on Twitter @VoyageTheWorld1
Voyage with us!